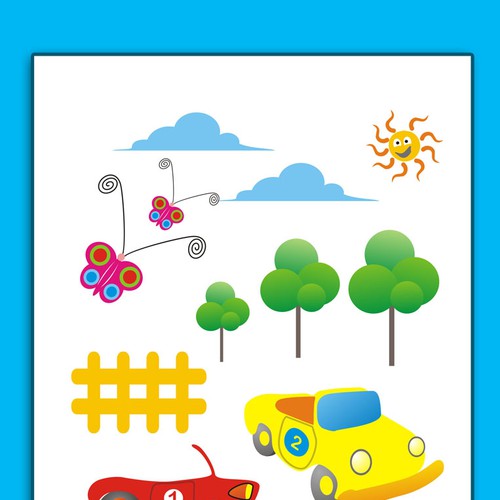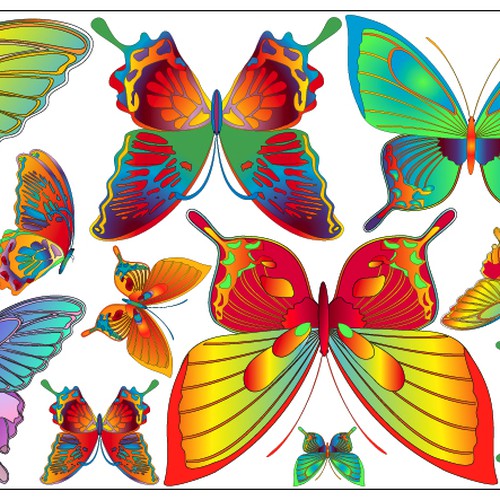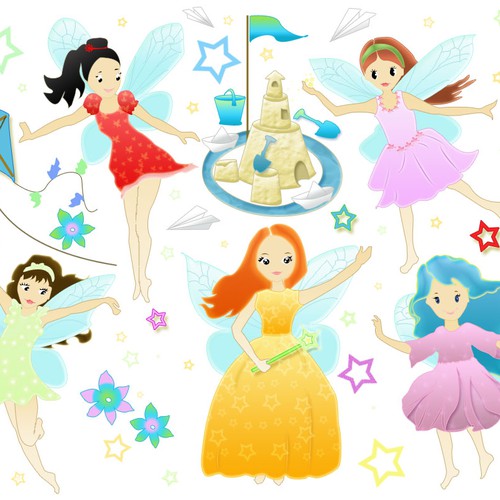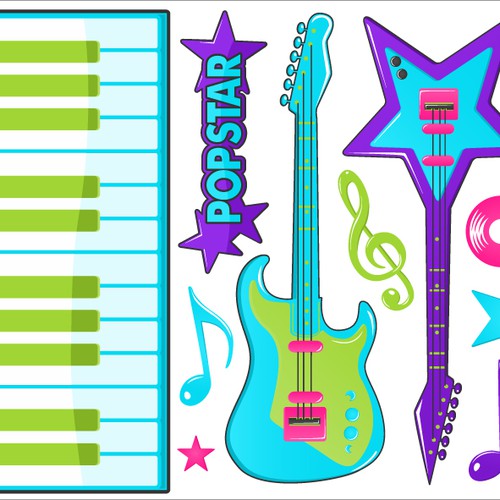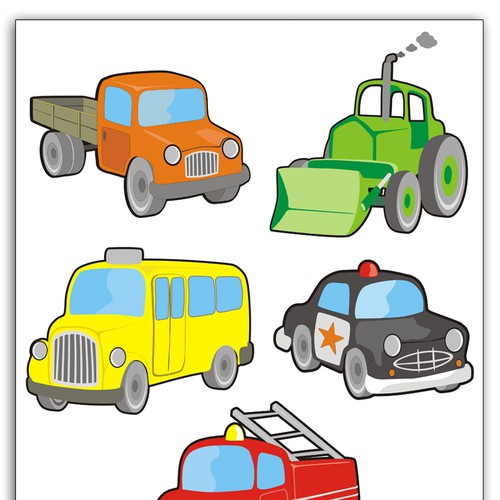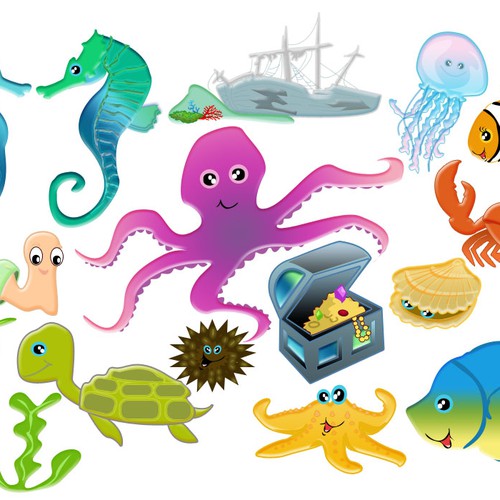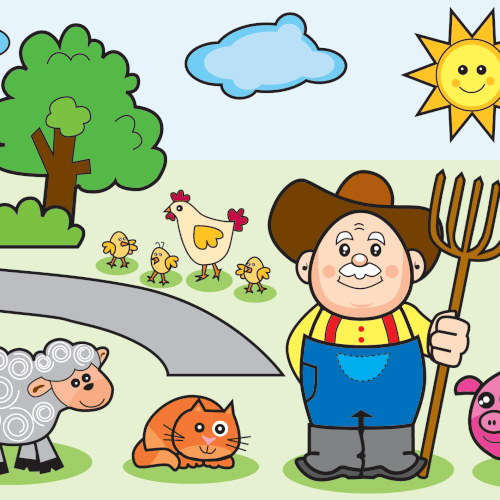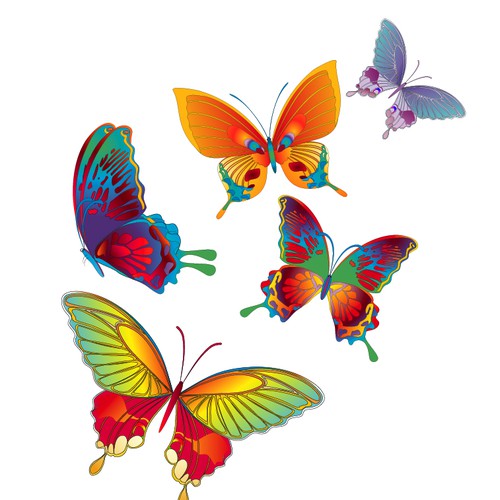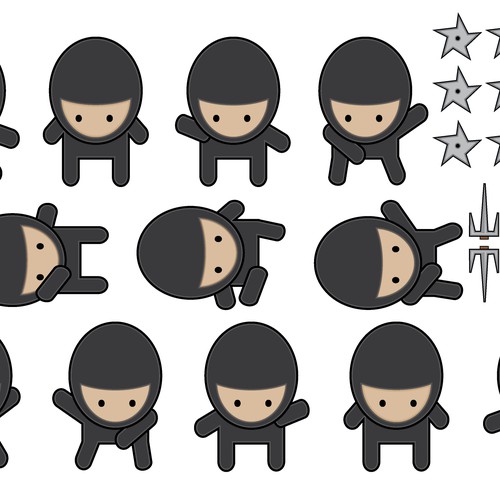 How Mobilewraps started their other graphic design journey
Summary
Have fun and let your imagination go! I'm after one (or some)designs to add to my eezypeezy premium sticker collection. All stickers will be outline cut and printed onto a sheet 1340mm by 500mm. Vector images required as I will be re-sizing to make a smaller kit too.
Company name
eezypeezy by Think Big Printing
What inspires you and how do you envision the design for your business?
I'm a director of Think Big Printing and we're expanding into the exciting and newly fashionable world of wall stickers/decals for the home.  I currently have a dozen or so designs that I'm launching with next month.  After such a successful web design competition I wanted to see what your imaginations could come up with with some product design!
Basically the winning design will be purchased and added to my range, available for purchase in a sheet 1340mm x 500mm (unsure of the imperial conversion sorry) where each of the different elements are seperate and can be incorporated into different layouts on the wall. 
My current designs are aimed at young children and babies and I would prefer it if the next few designs I added were for the 5-10 year olds.
There is another prize option to anyone who wants to take me up on the offer after the contest has ended: If you aren't chosen as the winner, but you want me to produce your submitted design into a wall sticker kit and see it in the marketplace - I am happy to produce it and ship it to you a kit in exchange for the rights to re-sell the graphics.  The Large kits (1340x500mm) sell at $125 AUD each.  If you did want to do this, please let me know as soon after the winner has been declared as is possible. (DON'T tell me before as I might be swayed to take you up on the offer and declare another designer the winner and I don't want to do this as I''m sure you'd all prefer the cash rather than the stickers)
Wants
- target market preferably 5-10 year old boys and girls
- the design needs to fit (and fill) a sheet of sticker that is 1340x500mm - the more wasted space on the sheet of sticker, the less value for money the client will see.
- stickers will be cut to shape, and these shapes need to avoid too much detail as this makes them too hard for the machines to cut, and too hard for the customers to apply - the aim is for the stickers to be fun funky and eezypeezy to use.  Final file provided to me will need to contain lines which will be converted to a cut line.  Cuts can be inside designs as well.. for example if cutting out the letter "o" cut line would need to be on the outside and inside.
- I want 3d looking images where possible as there seem to be a lot of 'simple' one colour or boring multi colour sticker kits available... that's not to say I won't like less intricate designs as one of my favourite design to date is a drawing of a simple stick-figure like boy and his dog)
- Designs will need to be Vector images in adobe illustrator (cs2 compatible)
- I havent got any car or traffice designs yet, nor fairys, gardens or underwater themes... I do have dinosaurs, owls (birds are polular, so more is okay) dots with names and personality traits, pink ponys and unicorns and cute jungle characters.
- I like the idea of a design that appeals to adults and kids, but the kids bedroom wall decorating is my primary focus.
- The winning design will be produced and sold, so please don't use anything that will breach copyrights.
Don't want
- dinosaurs - got too many of these already (I went dinosaur mad for a couple of weeks!)
- complex shape for outline cut - please imagine that you're peeling off the floppy sticker and applying to the wall... no need to complicate this process with overly complex shapes... if unsure, just ask me.
- I don't want anyone to make me feel bad about the prize amount- I need to stick to my budgets to make this new venture viable,  and I tried to do this while offering something that isn't peanuts.  I don't expect 3d rendering as in the $2000 earphone competition... if you feel the prize isn't worth your time, whip a concept up in an hour and if I like it I'll buy it and fiddle with it myself to get it to production stage.
Free features
Open contest

Guaranteed

Fast-tracked
We've found some similar contests you might like