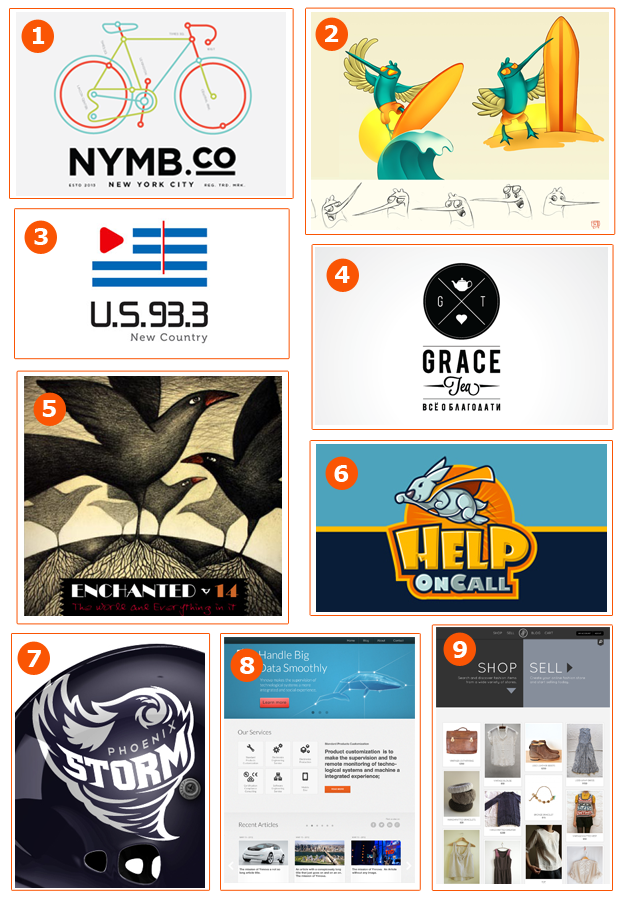 In February, 99designs made "liking" designs on our site easier than ever! We added the Like button to your portfolio designs, and also made it possible for you to "like" designs at all stages of contests. Let's continue to show the love by "liking" your favorites from this month's Top 9 at 99.
Once you've "liked" your favorite designs, vote for the ONE designer you believe deserves the Top Designer Honor for February. The Top Designer will win a BustedTees year-subscription.
Here are February's Top 9:
Voting will be open until Tuesday, March 12th at 5:00pm PT.
Terms & Conditions
99designs will giveaway a BustedTees year-subscription to the designer who receives the most votes.
You may only vote once.
Which design do you think should win February's Top 9?
Related articles:
Congrats to DooShan! He's the ULTIMATE Top 9 for 2012
Top 9 at 99: January 2013
Top 9 at 99: December 2012