September's Top 9 at 99 had some stiff competition, but in the end Svar's stunning black and white illustration came out on top.
The illustration was for the book jacket of Naiche Lizzette Parker's upcoming second book, Rabbit Holes—an anthology of poetry and short stories that toy with magical realism, romance and escapism.
Svar paints a dark fairy tale, drawing inspiration from the book's passage, "For I am a wildfire. My sole purpose is to grow." The swirling clouds, shining stars and young girl emerging from the grass are sure to capture any reader's imagination.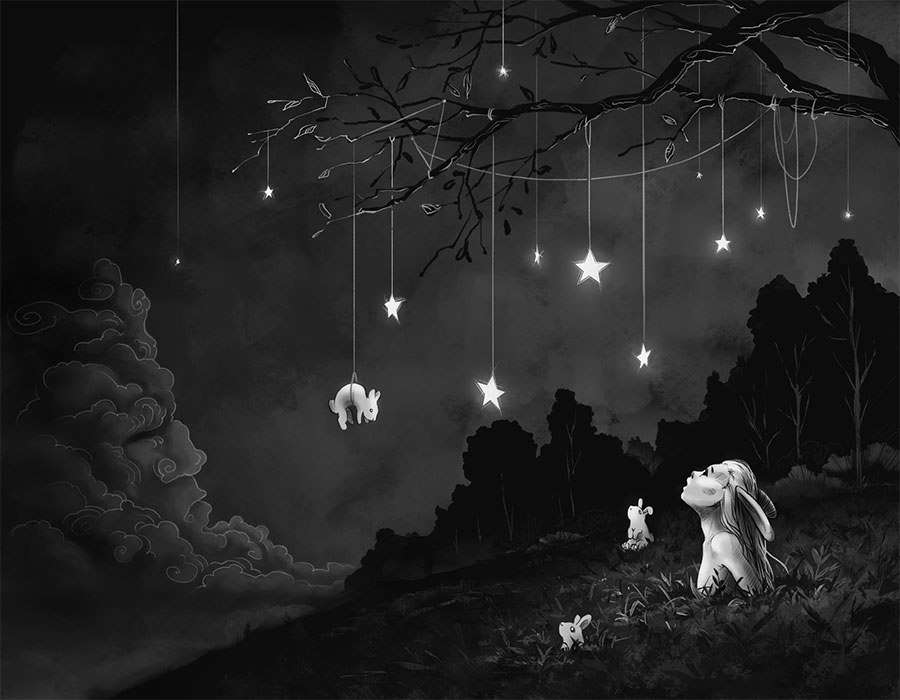 Thanks to everyone that participated in this month's Top 9 at 99—especially our amazing nominees:
All of the nominees will receive the design book "Illustration Now! Portraits", as well as a 99designs t-shirt.
We'll see you again next month!